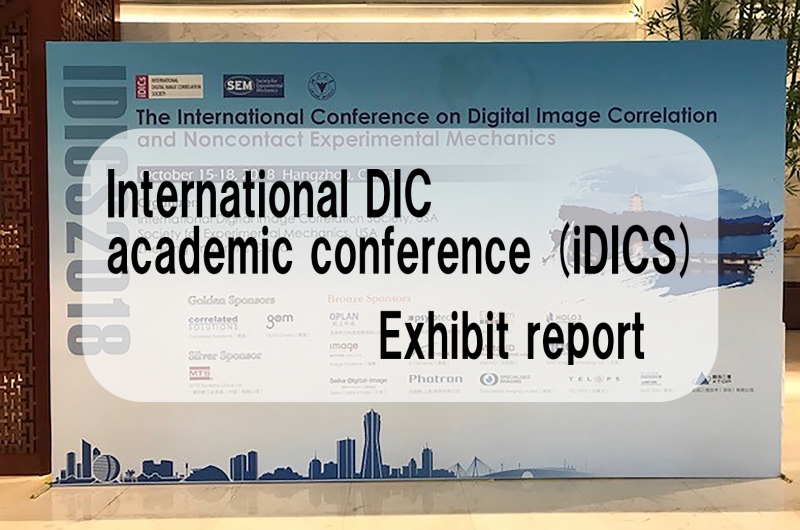 During the period from 15th to 18th October 2018, International DIC Association (iDICs2018、International Digital Image Correlation Society )was held at Lake View Hotel in Hangzhou, Zhejiang Province, China. Had been exhibiting it alone as Seika Digital Image at this academic conference.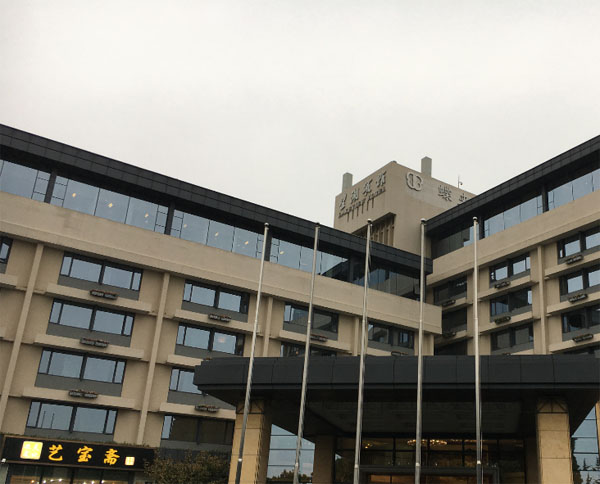 Hangzhou LakeView Hotel (Academic conference venue)
DIC is an abbreviation of digital image correlation method, and it is a method of measuring the distribution of distortion, displacement, vibration, etc. of the measurement object. As a method of measuring distortion, a method using strain gauges has been widely known and used for a long period of time. Meanwhile, since DIC performs measurement in a non-contact manner, it is possible to know the distribution of distortion and displacement even in areas where it is difficult to affix the strain gauge or in an environment where it is difficult to use the gauge. It is a measurement method that attracts particular attention in recent years due to the development of input images due to high resolution of cameras and low noise.
DIC (product name: sDIC) manufactured by Seika Digital Image Co, by applying the technique of PIV (particle image flow velocity measurement method) cultivated over many years, it is a full original product developed using original algorithm method, and it was released in 2018.
Details about sDIC are here.  https://www.seika-di.com/measurement/dic.html

At last year's iDICs 2017 Barcelona , our employees also participated in the public hearing of the academic conference presentation. And this year, at the venue, I presented a presentation on this sDIC introduction and a summary on the outline.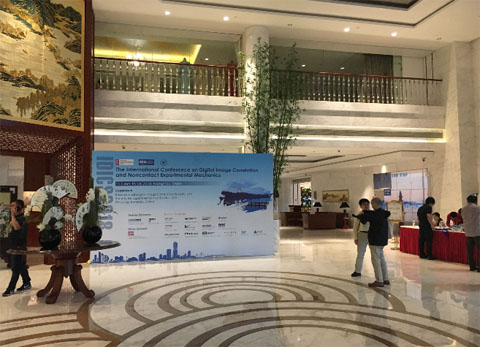 iDICs2018 Venue entrance view


The academic society itself is specialized in DIC. Besides our company, there were exhibitions in China (host country) and countries all over the world including Japan, Korea, Germany, the United States, France, Belgium, Canada, the UK in the vendor session. There were a variety of exhibits related to strain testing such as high speed camera suitable for 17 software and DIC system, infrared camera system, testing machine and so on. Especially Chinese manufacturers have very interesting things because they have almost no opportunity to see them outside of China.



DICs2018 Overall view of vendor session area: exhibition of high speed camera etc.
At Seika Digital Image booth, we were able to receive various questions from many participants in order to become the first introduction as Japanese-made DIC. Unlike foreign products, which mainly sells in packages, Our DIC system was able to construct a detailed system according to customer's needs, and the question gathered particularly enthusiastically.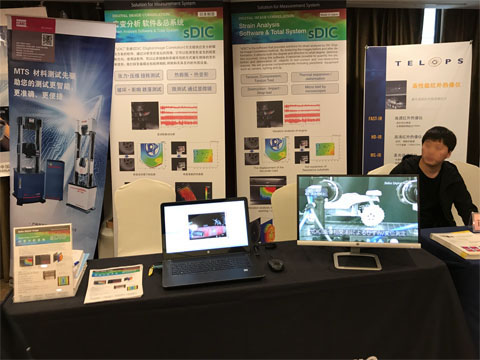 iDICs2018 Vendor session area Seika Digital Image booth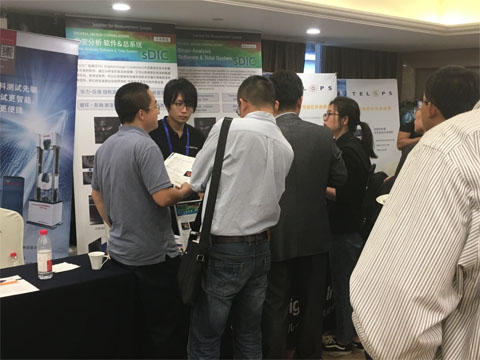 iDICs2018 Seika Digital Image booth: Seika Trade (Seika Industry Shanghai Bases)Team confluence,
there are enthusiastic questions from users and it is booming.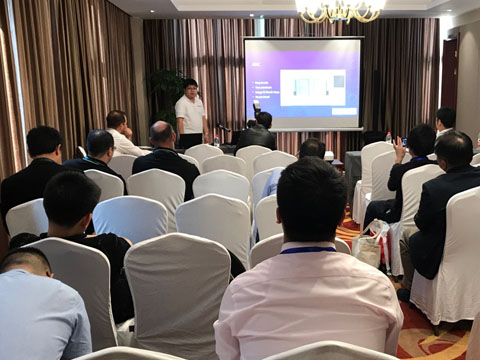 iDICs2018  Presentation of sDIC by our employees



I think that it was the feature of iDICs this time that there were many attendees in neighboring countries such as China and South Korea. The participants in the whole session were as small as about 300 people, but the trends of this year's presentation were variations such as those using AIs with remarkable evolutionary speeds or introducing case examples by using drone. There is no mistake that the technology using AI is a technology that attracts much attention because of its high affinity with DIC. Meanwhile, the high sensitivity and low noise of cameras are progressing, so measurement by drone cameras is expected to grow significantly in the future.





Topics related to infrastructure maintenance such as buildings, roads and bridges attract attention, as it reflects recent developments such as the frequent occurrence of large-scale natural disasters around the world, and China hosting remarkable progress There was.




It is scheduled to be held in Portland next year, France in 2020 and in Tokyo in 2021.

A user using an analog type contact strain gauge (strain gauge) shifts to non-contact 2D or 3D. This is a global trend. We believe that the market using this measurement method will grow further not only in Japan but also worldwide.

In Seika Digital Image, there is a demo room / lab room. In this autumn we are accepting DIC demonstrations and consultation etc. in order to introduce a simple test machine. Please do not hesitate to consult us from here.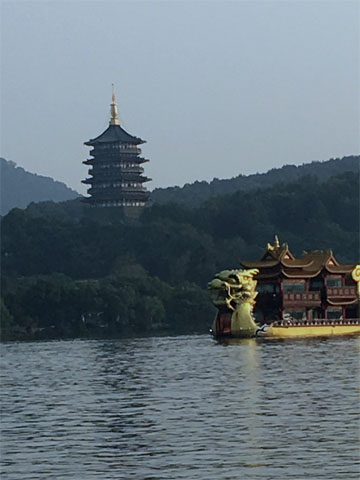 iDICs2018 Off shot 1:Venue, scenic spot of Hangzhou city  West Lake (World Cultural Heritage) and Dragon Boat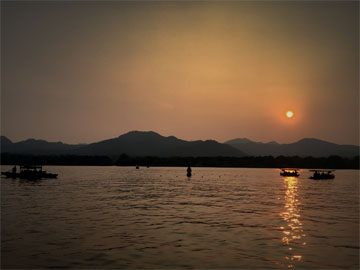 iDICs2018 Off shot 2:Sunset at the West Lake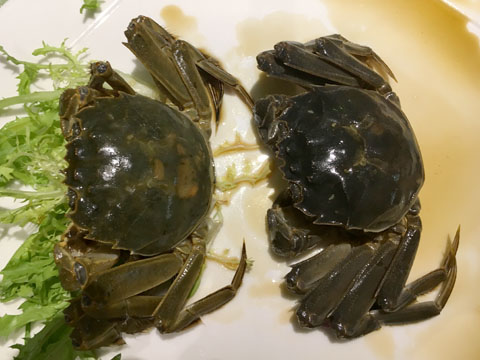 iDICs2018 Off shot 3:Crab is Chinese and crab (Xiè), I will find a speckle pattern on the shell ...