DIC: Digital Image Correlation Strain analysis
Digital Image Correlation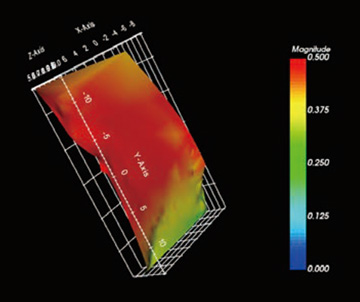 DIC (Digital Image Correlation) analyzes the degree of deformation by analyzing the image before and after sample deformation. Not only the deformation amount but also the deformed direction can be detected. By using this system, it is possible to quantify the distortion and deformation of an object in non-contact and non-destructive manner. By using a high-speed camera, analysis of high-speed phenomena and vibration is also possible.
Features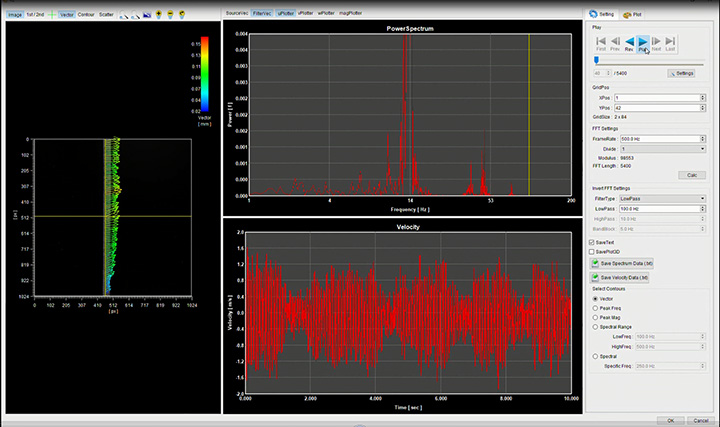 Measure coordinate, displacement,velocity, strain, shape and deformation
Vector diagram / Contour diagram
Supported image format: TIFF etc.
Easy to use and intuitive interface
Offline analysis, Online analysis(Optional) 3D analysis(Optional)
Process tree structure
Various post processing functions (FFT analysis, POD analysis, etc.)
Supporting various high speed cameras and high resolution cameras
Japanese and English available
Movie
Application
Tension, Compression, Torsion, Vibration Test
Thermal expansion / thermal deformation
Destruction · Impact · Drop test
Micro test by electron microscope
System Configuration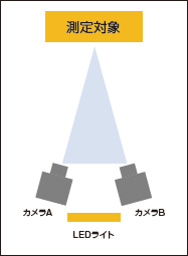 System Overview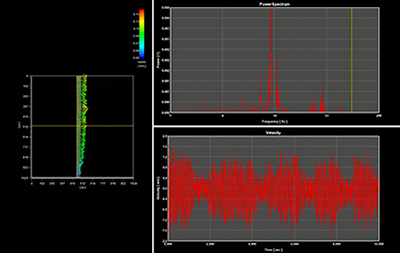 sDIC 2D 2D analysis
Analyze displacement / deformation / strain amount and direction in the in-plane (XY) direction of the measurement target.Various high resolution, high speed cameras are supported, and vibration and shock test can be analyzed.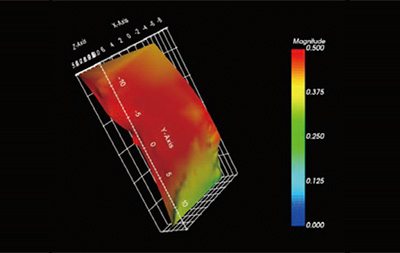 sDIC 3D 3D analysis
It is possible to visualize, analyze and quantify the amount and direction of three-dimensional displacement / deformation / distortion of the measurement target. We support the total in accordance with the application, including installation of cameras etc. and actual measurement etc.
Contact
Any inquiry or request for information, please click here.