Nano-PermPorometer is a special evaluation machine that can evaluate angstroms ~ nanopores.
Measures
・Nano Size Pore Distribution
・Multiple Gas Permeability
・Water & Hexane Vapor Permeability
・Separation Factor of Condensed Gas and no Condensed Gas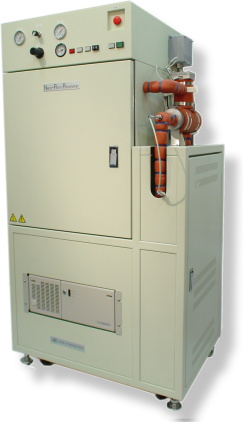 Evaluates
・Ceramic and Polymeric Membrane for Gas Separation
・Ceramic and Polymeric Membrane for Water Purification
・Hollow Fiber for Dialysis Membrane and Water Purification
・Polymeric Membrane for Buttery Separator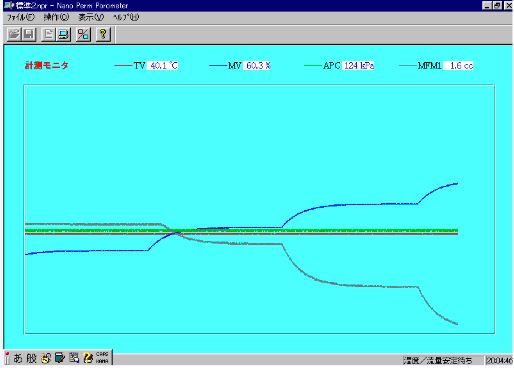 Product Overview
Utmost limited deformation and damage to sample are key factors for evaluating Nano size pore distribution. BET requires to freeze sample at -77K, and Mercury Porosimeter needs to add pressure up to 60,000PSI. In contrast, Nano-Permporometry can measure by minimum differential pressure and from humid and dry environment.NPP realized measurements for hydrophobic and hydrophilic samples with using precise controlled water vapor and Hexane vapor gases.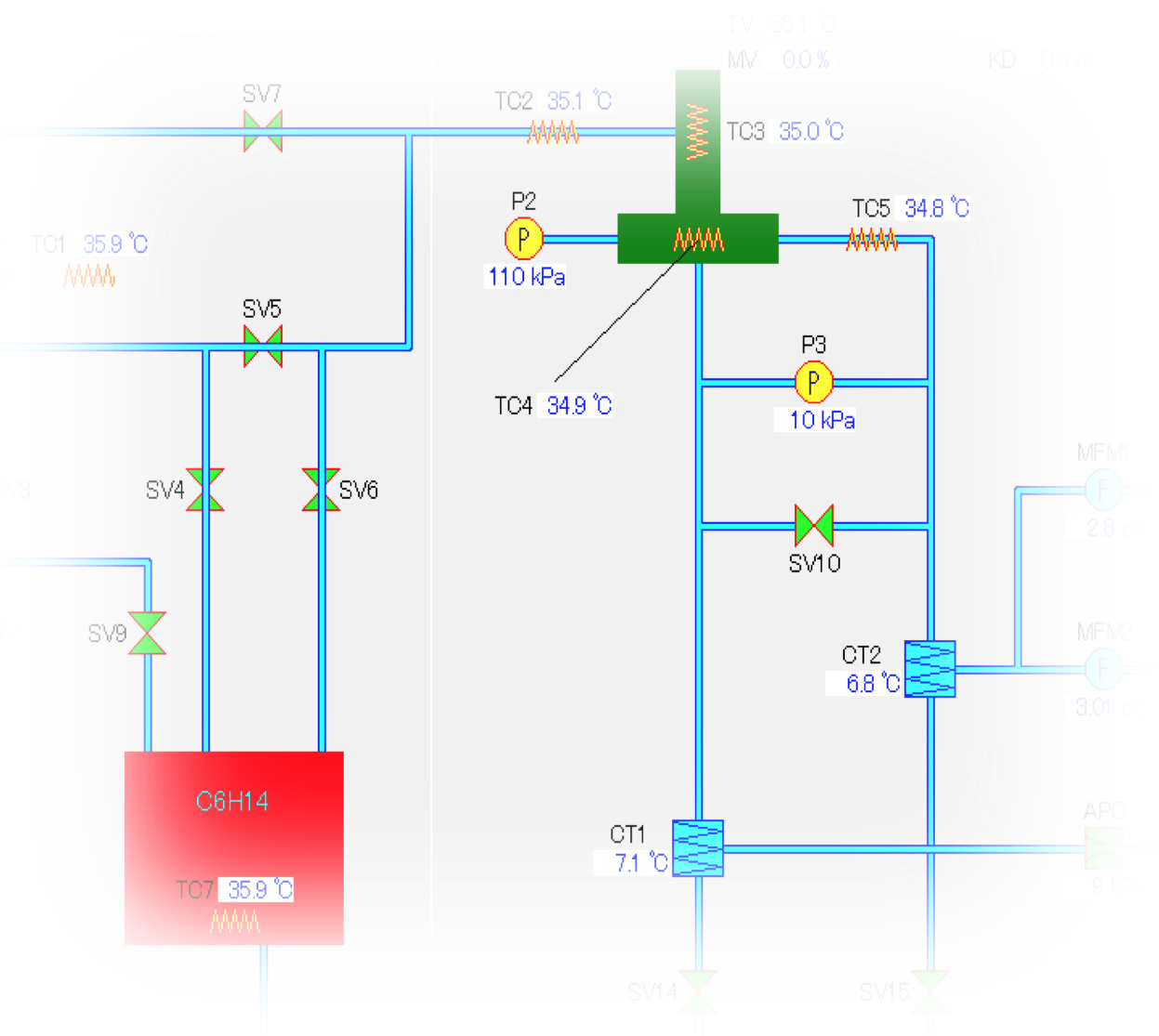 Principle
If condensable vapor condenses at neck parts in pores in accordance with Kelvin equation, all pores under condensed radius in relation to vapor pressure are blocked by fluid of condensable vapor and Permeation of non-condensable gas decreases. With pore size, which is measured from this Permeation of non-condensable gas decrease and Kelvin Equation, pore size distribution of porous membrane can be figured out. In this time,the biggest flow rate decrease leads to peak of distribution.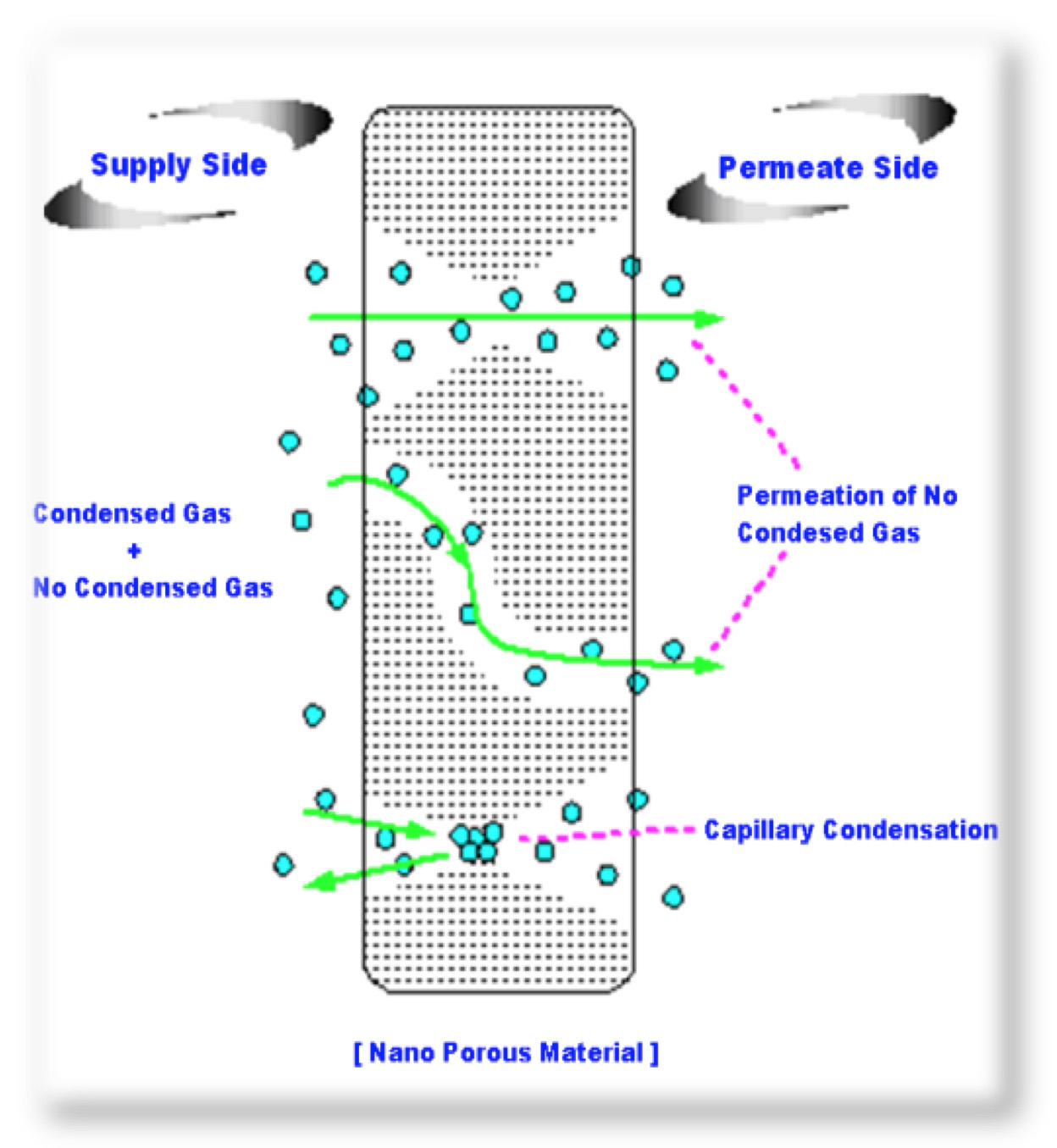 Features
・No destruction, No mercury , No high pressure test
・Auto test by Computer control
・Duration of test is short
・Hysteresis measurement (Dry→Wet→Dry / Wet→Dry→ Wet)
・Applicable for Hydrophobic and Hydrophilic membranes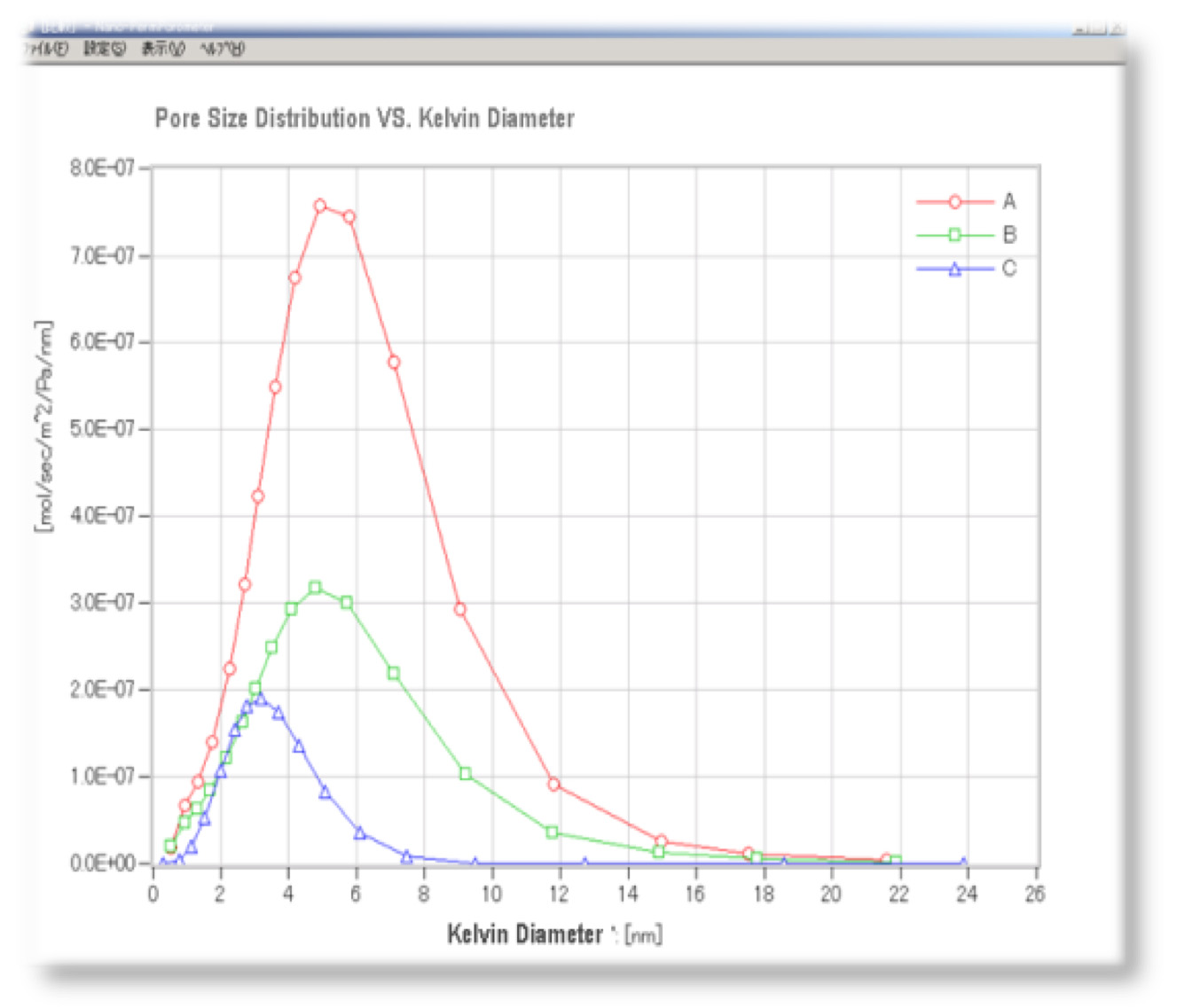 Specifications
・Pore size:0.5~50 nm
・Permeability:10-10~10-6mol/sec/㎡/pa
・Max. Sample size:(cylinder) φ45x100mm,(Flat ) φ70x20mm
・Power supply:AC100V 50/60Hz 850W
・Size:W900xD700xH1510mm
・Weight: approx. 100kg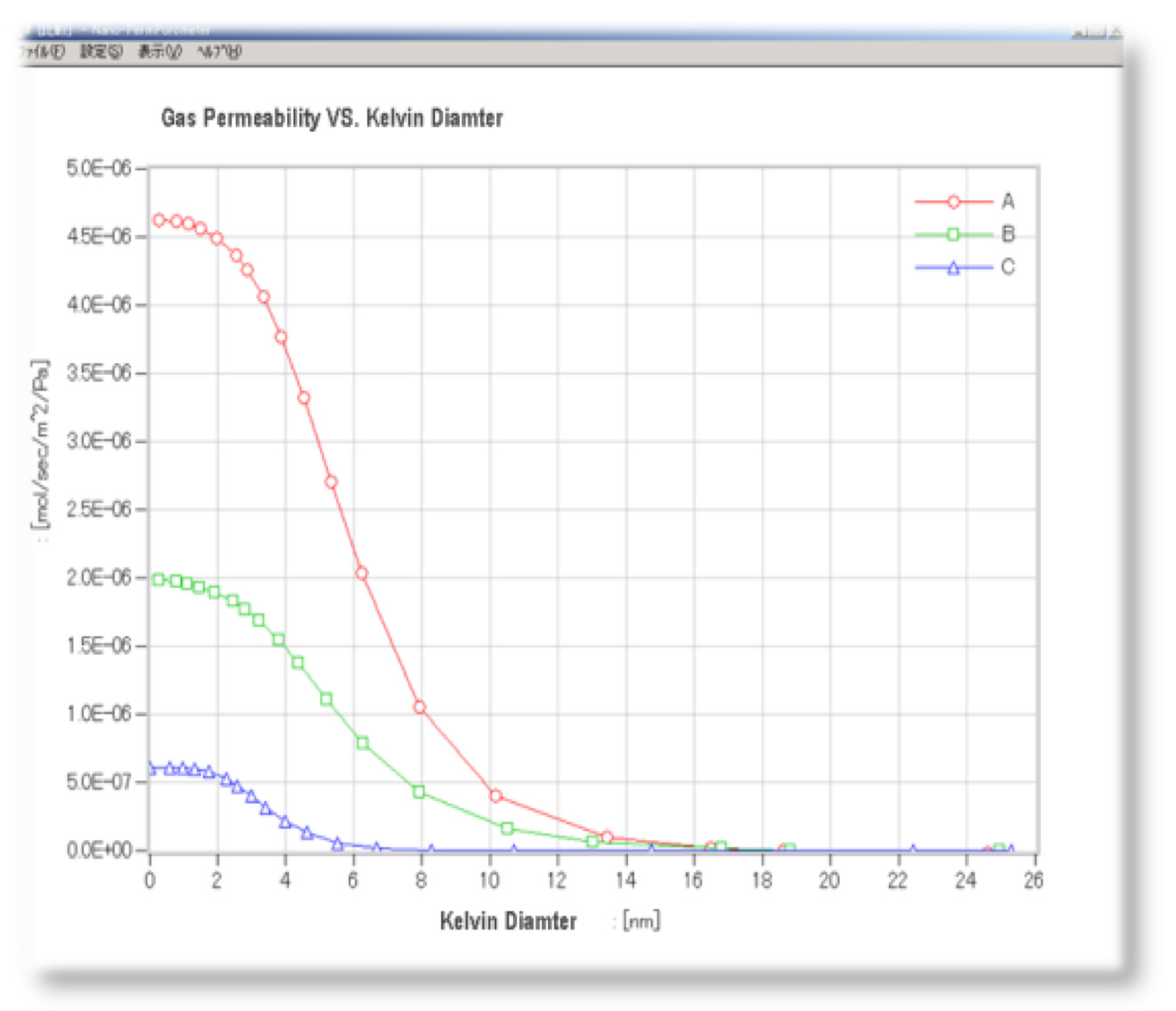 ---
Contact
Any inquiry or request for information, please click here.