Fuel cell related products
Fuel cell related products
Evaluation of fuel cell materials
Measures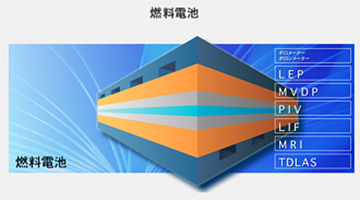 We deal with a complete set of equipment that can evaluate air permeability, pore size distribution, gas diffusivity, hydrophobicity, etc. of members in a cell in PEFC and SOFC from various angles.
Evaluation Example 1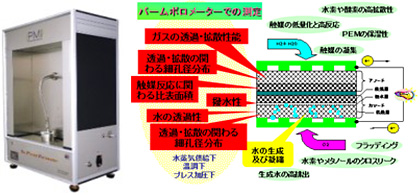 Pore size distribution measuring device Evaluation example of each member of MEA by palm porometer
Measurement of through pore size distribution
Water repellent performance, water permeability evaluation
Evaluation of permeation performance of gas
Evaluation of water permeation performance
Evaluation of steam under pressurized pressure
Evaluation example 2
Evaluation of each member of MEA by MVDP (water vapor / gas transmission / diffusion evaluation device)
Measurement of water vapor, gas (O 2, N 2, H 2) permeability
Measurement of isostatic diffusivity of water vapor, gas (O 2, N 2, H 2)
Steam measurement in In-Plane (in-plane direction)
Measurement of steam under arbitrary press pressurization
Measure steam at any temperature
Evaluation example 3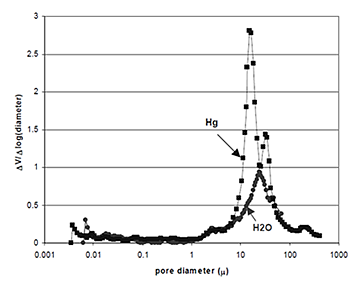 Evaluation of MEA members by non-mercury porosimeter
Through-pore volume by solvent discharge type porosimeter, Evaluation of through porosity
Evaluation of hydrophobic hole ratio by pure water press fitting porosimeter
Introduction of related products
Contact
Any inquiry or request for information, please click here.