Koncerto supports wide range of cameras
Koncerto supports wide range of cameras for PIV, Time Resolved PIV, Micro PIV, LIF, etc.

Koncerto is designed to easily add support for new cameras.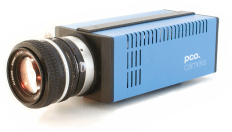 Double shutter camera
ES1.0
ES4020
pco.1200hs
pco.1600
pco.2000
pco.4000
High sensitivity cameras
iStar
LUCA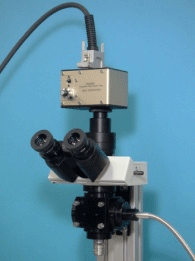 High speed camera
SV200i
512PCI
1024PCI
APX
SA1
SA3
SA5
Phantom V7
Phantom V9
GX1
Mi2000
Mi4000
Mi8000
MotionPro
PIV Lasers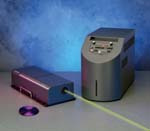 Double pulse laser is widely used for a standard 2D-PIVsystem.
As it has two independent laser heads, the pulseseparation between double pulse is completely flexible. Many other types of PIV lasers, such as CW Q-switchhigh repetition rate pulse lasers for time resolved PIVsystems and CW lasers for Confocal Scanning MicroPIV systems, etc., are available.
Timing controller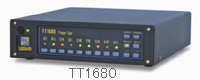 Koncerto supports TT1680 and LabSmith LC880. TT1680 has 8 physical output channels, 8 logical output channels and 8 input channels. LC880 has 8 output channels and 8 input channels
Light sheet probe BZ-60m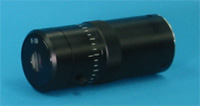 Z-60 generates laser light sheet. Focal length is adjustable continuously.
Light sheet divergenceangle can be adjusted by changing cylindrical lens.
As beam expander is incorporated inside, BZ-60 generates high quality uniform light sheet.
Scheimpflug camera mounts for Stereo PIV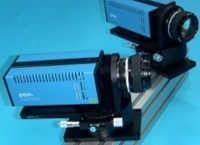 In stereo 3D PIV, Camera views the light sheet from an oblique angle. Scheimpflug camera mount ensures all the areas of off-normal object plane in focus. Rotation axis is on the center of the sensor. It ensures no image offset when aligning the Scheimpflug angle.
Camera calibration targets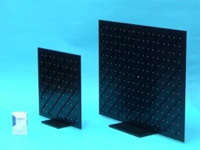 Camera calibration is very important for accurate PIV measurement in stereo 3D-PIV and 2D-PIV with distorted images. Flat and multi height, double sided types of many sizes are available.

CLP-DPDS : Double Plane Double Side type. It has common lower plane which ensures the accurate camera calibration when the cameras are located on both sides of laser light sheet in Stereo 3D-PIV


SPDS :Single Plane Double Side Flat type. This type requires target traverse to record multiple height of images.But it ensures accurate measurement.
Seeding generators, Rakes and Particles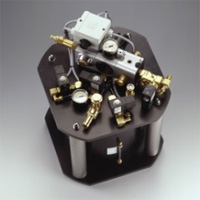 Several types of seeding generator are available.
Air / gases :Laskin nozzle type of oil particle seeding generator
Combustion and plasma :solid particle generator
Water / liquid : Micro bubble generator Seeding rakes are used for dispersing the seeding smoke with uniform density.
It is especially useful for a blow down wind tunnel.Many types of solid seeding particles are available.
---
Contact
Any inquiry or request for information, please click here.