Combustion measurement by LIF(Laser Induced Fluorescence) System Components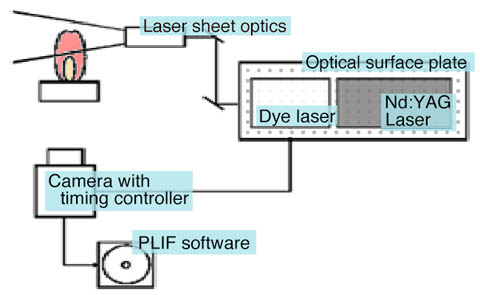 In combustion measurement by LIF, it is possible to identify acetone, OH, CH, NO among gas molecular species.It is also possible to measure their instantaneous distribution.
Especially, planar LIF measurement by image is called PLIF (Image Laser Induced Fluorescence, Planer Laser Induced Fluorescence).

The basic optical system for observing LIF is shown in the figure.

We provide a system to realize PLIF measurement.

Here, we will introduce the components in detail.

These will require a configuration according to your needs, so please contact us for details.
High speed ICCD camera
This camera is a high sensitivity CCD camera which fiber-coupled the image intensifier highly sensitive to UV region.
Built-in delay generator in the main unit, it has an electronic shutter as short as 2 ns. It is possible to observe various high speed phenomena.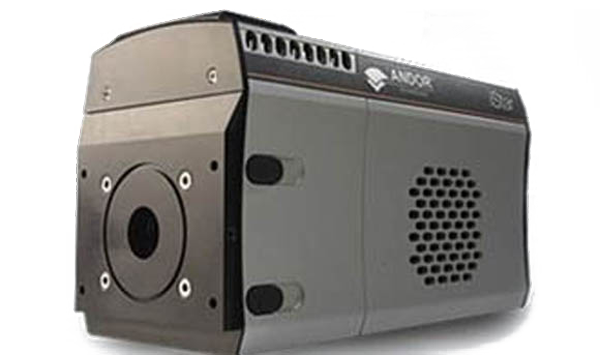 Product Specifications

■ Number of pixels : 1024 × 1024 pixels
■ Acquisition frequency : 1 Hz
■ Minimum gate width : 2ns
■ Internal delay : Minimum 19 ns
■ Delay generator : Built in
■ Image intensifier (Ⅱ) diameter : 18 mm φ
■ Ⅱ generation : GEN Ⅱ
■  Interface : USB 2.0                          
                   


Lasers
We propose various high performance and proven lasers.We handle a variety of Nd: YAG lasers (2nd harmonic wave, 3rd harmonic wave, 4th harmonic wave), dye laser etc.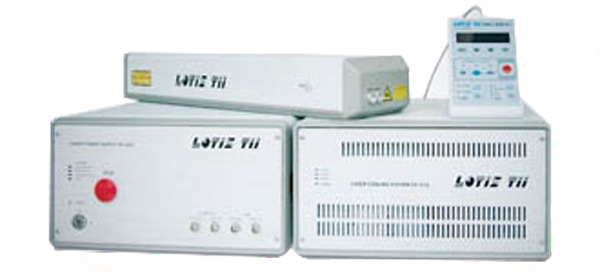 Lamp-pumped compact pulse YAG laser
■ Wavelength : 532, 355, 266 nm
■ Pulse width : 9 to 12n seconds.
■ Pulse energy : 150mJ @532nm
■ Energy Stability : < 3% ( rms )@532nm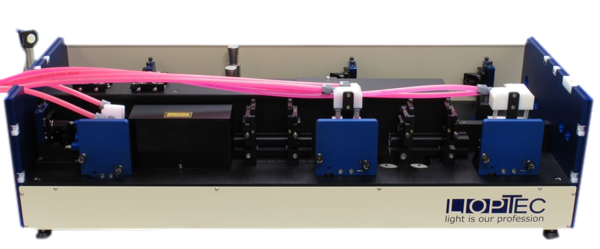 Dye laser

■ Oscillation wavelength: 198 nm to 5 μm
■ Number of inscription: 1800/2400/3000 (L / mm)
■ Protect quartz cell with stainless steel cover
■ SHG crystal, built-in wavelength separation prism            
LIF optical system
BZ series is an optical system for modular design PIV / LIF system.All are compatible with high power pulse lasers and wavelengths are selectable.
High rigidity HD mount type and F mount type can be selected for joint.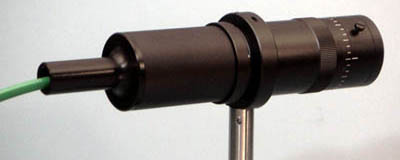 Fiber adapter
The fiber adapter is an adapter for introducing the laser light emitted from the optical fiber light guide to the light sheet optical system. There are high load HD mount or F mount.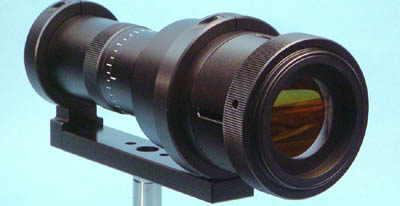 Parallel adapter BZPA-100
Light seat Adapter attached to the optical system BZ - 60 tip to generate a parallel light seat. Used when uniform laser light intensity is required like LIF.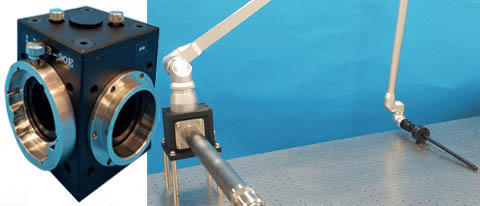 90 degree mirror BZMB-90E
90 degree mirror BZMB-90E is a mirror box which can directly mount all products of the BZ series, and it is used to bend the laser light around 90 degrees.
It is used when irradiating in close proximity to the wall surface and the floor surface in parallel. It is effective for measurement of the boundary layer.
The built-in mirror mount has a two-axis gimbal structure, and its center of rotation coincides with the mirror center surface, making alignment easy.
Installation of the power monitor is also possible.
Select the wavelength when purchasing.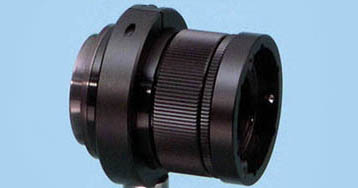 Collimator BZCL - 60
Collimator BZCL - 60 has beam expander and beam reducer function. It is used when the distance from the laser light source to the light sheet optical system BZ - 60 is far apart. It is also used to optimize the beam diameter by installing it in front of the light sheet optical system BZ - 60. There are high load HD mount or F mount.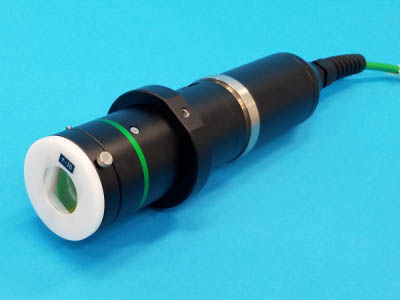 Light sheet optical system BZ series
It is an optical system for generating a light sheet from the laser light generated by the laser light source.We have a simple light sheet optical system for visualization BZ - 50 and a BZ - 61N series compatible with various measurements.BZ - 50 is applicable to CW laser and double pulse YAG laser of 50 mJ or less. The focal length is infinitely adjustable and it is possible to generate thin light sheets. In addition, opening angle adjustment is possible by replacing the tip lens.The focal length of the BZ - 61N is steplessly adjustable.An up collimator is built in, and an extremely thin light seat is obtained.
The light seat opening angle adjustment is a lens interchangeable type, and since cylindrical lenses constitute one sheet, good light sheets can be obtained to both ends.In addition to directly attaching to the laser head, it can be mounted on a light arm, mounted on an optical fiber, installed alone, etc.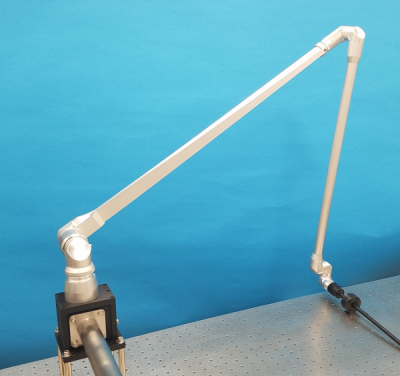 Laser light arm

It is an articulated flexible light arm for transmitting pulsed laser light to an arbitrary place.
We use this light arm because high-power pulse laser light can not be transmitted by optical fiber.
It is safe because it is completely sealed from the laser head to the light sheet irradiation part.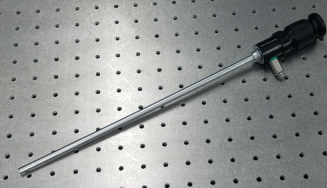 Scope optical system
We have prepared two types of scope optics: endscope and periscope.
Endoscope ES-10S/UV Endoscope ES-10S-UV is a heat resistant structure, available for visible and UV.It is used to measure PIV and LIF inside the combustion chamber of the engine. Probe length, wavelength range, viewing angle, observation direction, magnification etc. can be selected.Periscope is a tool for irradiating a lightsheet inside a casing of a compressor or a turbine, and it is attached to the tip of the light arm and used. It can be used at high temperature field. It is a design that does not worry about falling parts.


Software Koncerto-LIF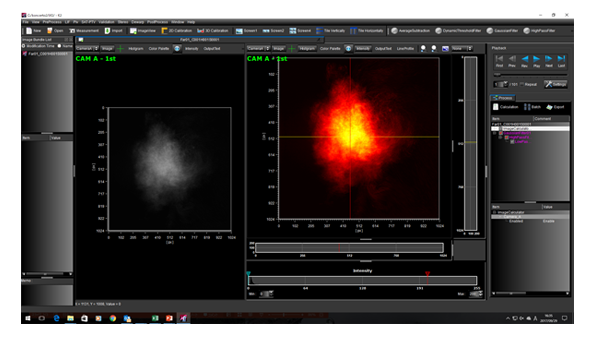 Product Specifications
Koncerto-LIF is comprehensive software that can control camera, timing controller, Nd: YAG pulse laser, laser intensity monitor.
It corresponds to various manufacturers such as laser and camera, and not only package but also combination as component is possible.
It is compatible with Koncerto-PIV software and can be used for combustion and fluid measurement analysis.

■ Camera control : Multiple cameras can be controlled
■ Image display : Real time camera image display possible
■ Image display : Grayscale, false color
■ Image brightness display : Brightness histogram
■ Image operation : Arithmetical operation, average calculation
■ Laser luminance correction : Possible
■ Image position correction : Possible
■ Physical quantity conversion : Possible   
                   


Other components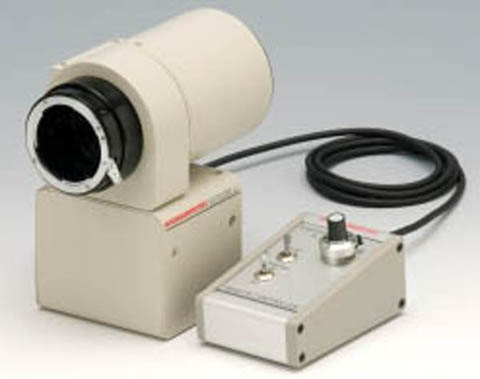 Image intensifier
The image intensifier is equipped with a high-performance photomultiplier tube to visualize weak light.
It can also be used for visualization of LIF light etc. with sensitivity also in the UV range.It also has a high speed gate function and it is possible to shut off the shortest 10 ns.

■ Corresponding wavelength : 185 to 900nm
■ Gate time : 10n sec - 9.99m sec
■ Phosphor screen : P 46
■ Number of MCP stages : 1
■ Photocathode : Multi alkali
■ Input face size : 24 mm
■ Physical quantity conversion :Possible     
                 
---
Contact
Any inquiry or request for information, please click here.